Directions for how to collect PCmover Moving Journals (.pcj files) when requested by Laplink Support
1. Press and hold the Windows key.
2. Press the letter E.
3. Browse to this location within File Explorer:
C:\ProgramData\Laplink\
>> Note for the above: Part of the path for this folder is called 'ProgramData', *not* 'Program Files. . .'. If you are unable to find this folder, unhide the folder by opening the Folder Options within File Explorer (Options > Folder Options > Show Hidden Files, Folders and Drives):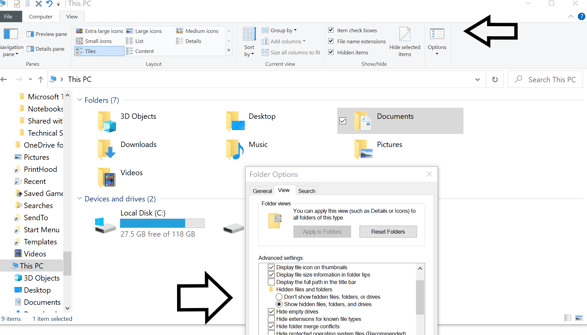 4. Zip the following subfolder (right-click > Send to > Compressed (zipped) folder):
C:\ProgramData\Laplink\PCmover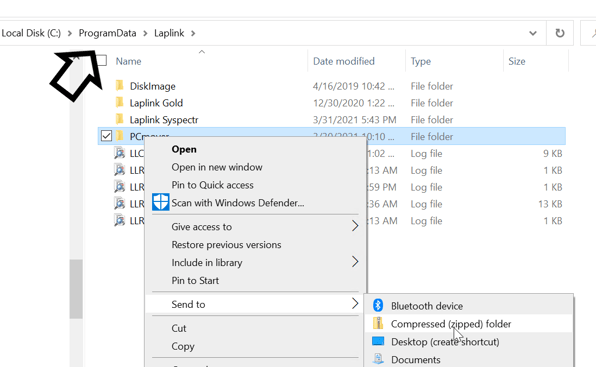 The zipped version of the folder will be stored here: C:\ProgramData\Laplink\
Afterwards, follow the directions given by our Tech Support team to make the zipped file(s) available to them. Depending on the nature of the issue, Tech Support may either ask for the zipped folder from both PCs (New and Old) or from just one of the machines.